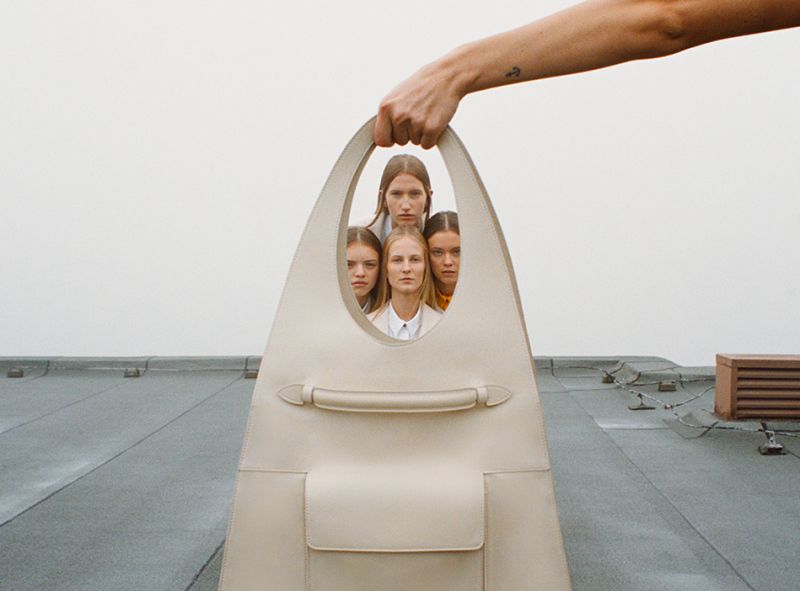 Central European brands worth to know about!
(photo: archiv značek, text: Silvia Haupt Kozonova)
Central Europe has developed, over the past 26 years, into regions where Eastern and Western influence lives in synchronicity, peace and the most unique mixture; enabling these regions to take positive characteristics from both worlds.
It is also home to brands, which not only tried but also succeeded in finding customers on the international market. When adding a heavily competitor-driven industry to the equation, that fashion definitely is, these brands set a great example for other local businesses. They now serve as proof that a lot of hard work, and a little bit of magic, can create some impressive results.
Nanushka is a Hungarian brand that has grown in the past few years at an unexpected speed. With a store in Budapest, showrooms in NYC, LA and London, and armor of great influencers under their belt, Nanushka is marching forward to the international scene. They are a brand inspiring many through their marketing and price-point strategy.
Rock Springs, a Czech shoe brand, that is more likely to be recognized outside of its homeland. According to our information, their largest consumer market is in Asia, Korea specifically. Rock Spring is the type of shoes that your mum would fall in love with. Easy to wash, comfortable and for a good price. It might be because of these benefits, mentioned above, you can find this product in over 20 countries and on 4 continents.
Without the period of communism in Czechoslovakia, Nehera might have currently been your luxurious alternative to H&M. This Slovakian brand, in 2013, continued its legacy from the pre-Second World War Era. Nehera used to have its own shopping houses, and was aiming for world wide recognition. From 1936, alongside domestic stores, foreign affiliated branches were gradually coming into existence, e.g. in Stockholm, Sweden, Oslo, Norway, and in Africa. Stores in northern Europe were managed by local inhabitants, while Czechoslovak employees were sent to Africa. His clothes set fashion trends in such European cities as Moscow, Zürich, Vienna, Paris, and Amsterdam.
Minimalism and well-constructed cuts gained attention after almost 80 years in the shadows. With fashion shows in Prague and Paris, we believe this brand has still further to go.
MISBHV – Polish society is perceived as one of the most uptight in Central Europe. However, when it comes to fashion brands and style it looks like it is quite the opposite. With more than 221,000 followers on Instagram and their own fashion show at New York City Fashion Week, MISBHV is anything but a small Polish brand that's afraid of being different. Created by Natalia Macszek and her friend Thomas Wirski, this university project grew from selling t-shirts to a flourishing business.