Summer bags with a great message
MAACRAFT social enterprise joined forces with Hungarian fashion designer Dóri Tomcsányi, to create the ultimate handmade summer bags – with an inspiring message.
MAACRAFT is a design and social enterprise founded in 2012 as the social workshop of the Autistic Foundation of Miskolc. They offer high-quality homeware products and delicacies, while concurrently providing autistic and mentally disabled people with jobs and introducing them to the joys of working. Through gardening and learning artisanal techniques, autistic employees can improve their cognitive and manual skills and also gain knowledge about visual culture. Their products are designed by an industrial designer named Daniel Szalkai. These products are developed by conductors and professionals for production. With every purchase of a MAACRAFT product, you support the workshop's young disabled adults.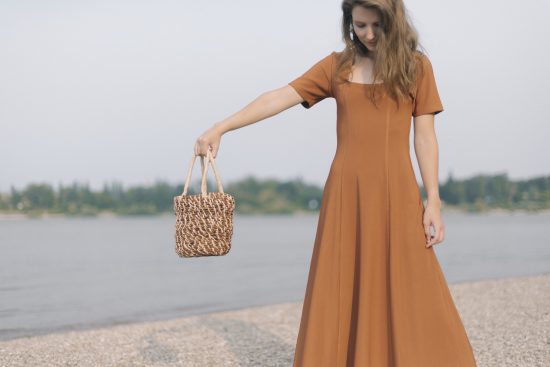 'Working with others is always challenging, but at the same time, it can be a source of inspiration for both groups. Cooperating with other creatives gives us the possibility to assure diverse working processes for our employees, teach them various techniques, and also allow a complex product palette for the brand' – they said.
Their collaboration this season allowed them a chance to explore a new area of design. With the help of Dóri Tomcsányi, MAACRAFT created a four-piece bag collection, which is in harmony with the TOMCSANYI's summer pieces. Dóri Tomcsányi has been a well-known name in the contemporary Hungarian fashion scene since her brand's launch in 2010. Her inspiration mainly comes from her post-socialist Hungary, childhood memories in the Eastern Block. Her designs are often humorous and always contemporary, modern and feminine. Thanks to the well-known MAACRAFT materials (plywood, pine, willow twig, willow bast), the bags are extra-strong and future-proof products. All items are made in their workshop, which is why every bag has a unique style.