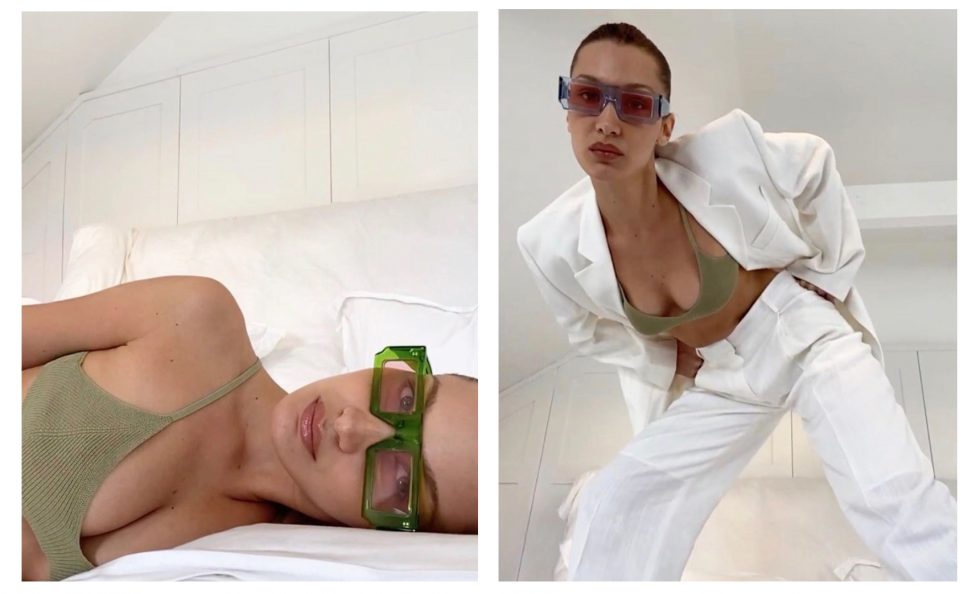 Show must go on! Supermodelky pred vlastnými objektívmi alebo tvorba kampaní z karantény
Móda nachádza svoj nový normálny režim. Alebo aspoň nové ponímanie normálneho režimu. Kreatívci hľadajú cesty, ako realizovať svoje plány z karanténneho prostredia a prišli na niečo, čo sme tu ešte nemali. Kampane fotené na diaľku!
Bella Hadid zverejnila na svojom instagrame sériu fotiek " A Girl in Her Favorite Yellow Jacket". Táto séria sa na prvý pohľad ničím nelíšila od bežných selfies. Bella však fotky nafotila doma, za použitia samospúšte, mobilu a notebooku. To inšpirovalo fotografov sa zamyslieť, ako prispôsobiť svoju tvorbu aktuálnym podmienkam.
Za týchto okolností vznikli série fotiek, kampaní a editoriálov fotené na diaľku. Čo je na tom také revolučné? Virtuálne presunúť celú produkciu, styling, osvetľovačov, vlasových a makeup stylistov, art directorov a fotografov do domova modelky. Okrem toho, častokrát museli modelky vykonávať všetky tieto povolania naraz a osvojiť si zručnosti, ktoré dovtedy k práci nepotrebovali.
Práve kreatívne povolania si musia v dnešnej dobe nájsť spôsob fungovania a experimentovať. A módny priemysel nie je výnimkou. Výsledkom sú krásne kampane s minimálnymi nákladmi a maximálnym efektom a dávkou kreativity. Poďme sa preto spolu pozrieť na najvydarenejšie kampane vytvorené na diaľku!
Bella Hadid pre Vogue Italia
Editoriál fotený kompletne cez FaceTime so supermodelkou Bellou Hadid je dôkazom toho, že kúzliť sa dá aj z domova. S celým procesom fotenia a s ním spojenými technickými problémami sa zdôveril magazín Vogue na svojom instagrame.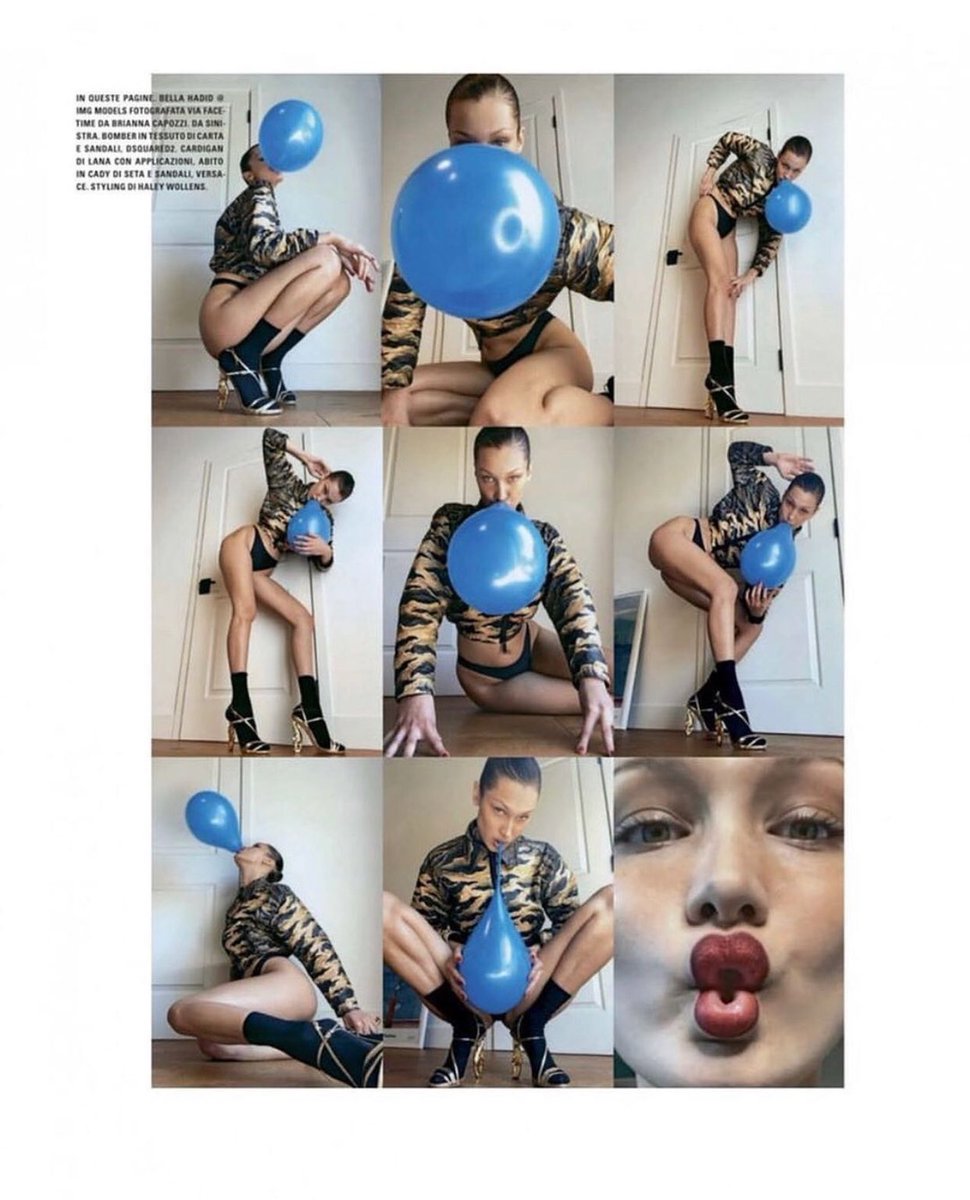 Bella však nenecháva nič na náhodu a pár týždňov neskôr prichádza s novou kampaňou, tentokrát pre značku Jacquemus. Na svojom instagrame zverejnila aj časť hovoru s fotografom Pierre-Ange Carlotti, ktorý Bellu usmerňoval v pózach.
i-D
Vogue však nie je jediným magazínom, ktorý naskočil na digitálnu vlnu. Magazín i-D spustil začiatkom tohoto mesiaca projekt Safe+ Sound, ktorý približuje, ako sa vybrané modelky prispôsobili životu v karanténe. Počas týchto FaceTime videohovorov boli modelky zachytené fotografom Willym Vanderperreom.
Zalando prejavuje solidaritu so športovcami
Zalando nás okúzlilo svojou novou športovou kampaňou Together I Am Strong, ktorá nám ukazuje, že napriek sociálnej izolácii sme v tejto situácii všetci spoločne. Reklamný spot vytvorený kompletne na diaľku dokazuje, že ostať doma aktívny nie je nemožné.
Kampaň vznikla spojením ilustrácii, stop motion animácii a záberov z dronov a domovov influencerov. Cieľom kampane je prejaviť solidaritu so športovými profesionálmi, ktorí sú konfrontovaní novými výzvami a ukázať, že tvoriť sa dá aj z domova.
Out of the box
Tieto kampane sú dôkazom toho, že aj tvorba z domova vie byť zaujímavá a kreatívna. Berme súčasnú situáciu ako možnosť premýšľania nad vecami mimo zaužívaných koncepcií a snažme sa prísť s možnosťami, ako inak by sa veci dali realizovať. Prajem nám, nech nám tento "out of the box" spôsob myslenia ostane aj po návrate no normálneho režimu. Možno sa nakoniec stotožníme s novým normálom a zistíme, že veci, nad ktorými sme ani neuvažovali, fungujú v konečnom dôsledku oveľa lepšie.