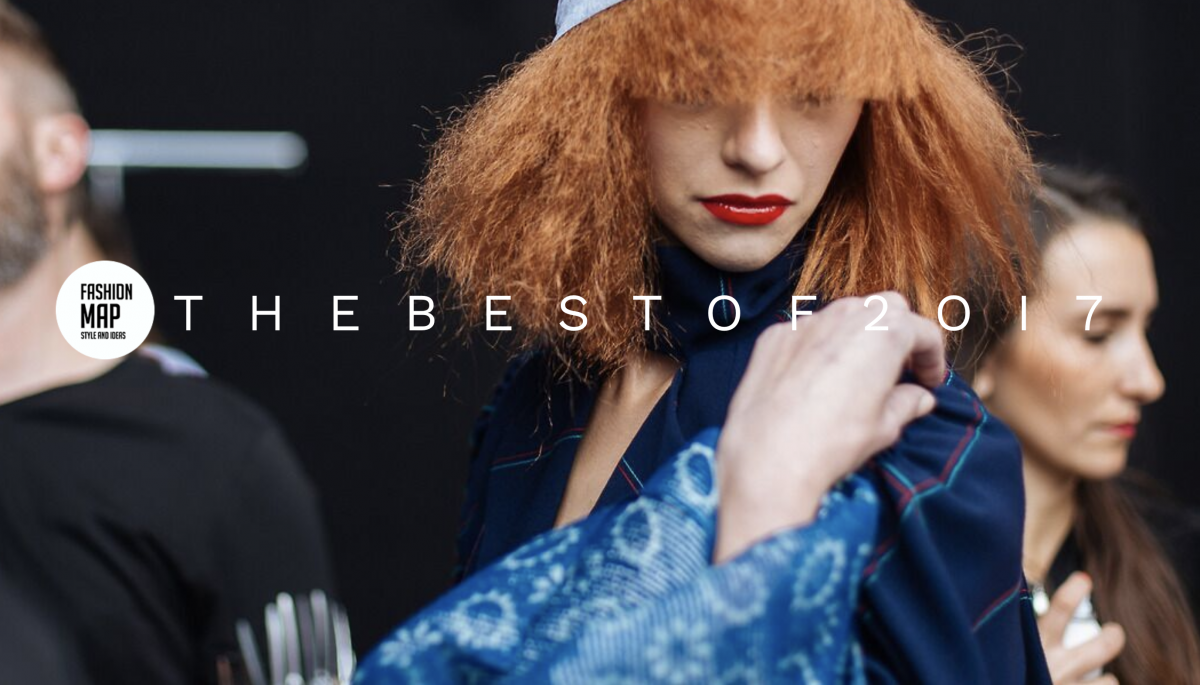 What did 2017 to fashion world?
(Text: Veronika Kučerová; Photo: Tomáš Gál)
The New Year is here and we cannot wait for all the stuff fashion world is going to offer! Before we start talk about where fashion business will be headed in 2018, let's take a look back over the past year … What did it bring us?
Year 2017 – year without fur!
"The use of leather in the fashion industry is outdated," says Marco Bizzari, CEO of the fashion house Gucci. And so the luxury brand has committed to no longer produce collections of genuine fur. All previous models made from this material are going to be part of the auction, which will support charitable animal welfare organizations. Gucci is followed by several world brands that care for environmentally friendly production materials – Hugo Boss, Giorgio Armani, Ralph Lauren, Calvin Klein and Stella McCartney.
And not only in the world this solution is solved! There are nine fur farms in the Czech Republic at present. Thanks to you, the law banning the breeding of so-called fur animals was approved by the Chamber of Deputies on June 7, July 20 by the Senate, and on August 1, it was signed by the President. Amazing amount of 20,754 have signed the petition. Thank you once again!
Models – a new personality cult?
During the last year there has been said a lot about the model's personality in general. The fashion industry has long been criticized for rigorous and unrealistic standards of beauty. Perhaps it's just a feeling, but in recent years the models have become just empty puppets subject to strict rules. Fortunately, a lot of people said that was enough. The result of the change of thought was that in 2017 we could have seen the most diversified models on the catwalk – 27.9 percent of models cast across the New York, London, Milan, and Paris runways were women of color—the most it's ever been!  
Another awesome thing is that on Saturday, May 6, France enacted a law prohibiting the performance and production of extremely thin models. These are those whose BMI is less than 18.5, which defines the limit of malnutrition. What's the point? Nothing but to protect young people from anorexia.
And so it's great that plus size models have become a regular part of the show – headed by Ashley Graham. Unfortunately, most major designers did not even offer the size of an average woman – but that has changed!  11 Honoré has made it its mission to bridge that gap as the first online destination to offer luxury clothing from some of our favorite designers, including Michael Kors, Prabal Gurung, Monique Lhuillier, and La Ligne. 2017 was the year that the fashion industry embraced models of diversity so the last thing that pleased us was when Adwoa Aboah won model of the year at the Fashion Awards.
A year of amazing collaborations
You must have noticed that street wear in the meantime becomes a major mainstream. It is not just what we see on the streets, but, for example, the cooperation of large fashion houses with iconic street brands! Unconventional collaborations have dominated the world of fashion all year round, and we have the impression that it is far from ending! The most popular are the black and white classics in the street wear from Vans x Karl Lagerfeld, high and street fashion thanks to Supreme x Louis Vuitton, yellow-red collection Vetements x DHL or legendary T-shirts and sweatshirts Coco Capitan x Gucci.
Arrivals and Departures
Raf Simons to Calvin Klein, Phoebe Philo to Céline and others. Since it was announced that designer Raf Simons will take the creative director's post at Calvin Klein, everyone was looking forward to his debut. And his first CK collection has become one of the peaks of the season! Creative Director of Burberry Christopher Bailey leaves in March 2018 from his position. His decision was announced only three months after the brand hired a new CEO, Marco Gobbetti. Replacing will not be easy – Christopher Bailey and his creativity have transformed Burberry into a global luxury brand – the shorts, the simplified silhouette, the fabric enhancement, or the occupation of British supermodel Kate Moss proved to be the right choice. We still do not know who will be the new creative director, so let's be surprised what will  2018 bring and what direction the luxury brand will take.
What was going on in Central Europe?
Let's admit that Poland and other Central European countries, like Hungary, have never been considered a countries where "something" is happening. But that has changed in recent years! Major moment for Eastern European fashion came with the cult of Vetements and Gosha Rubchinskiy. But more and more designers worth of your attention are coming from Poland and Hungary! And it is not just a local thing… Nini Molnár or Richard Demeter proves that eastern designers can compete internationally as well.
Next name to note is ÁERON. This Budapest-based contemporary womenswear brand has opened its first Hungarian pop-up store.
The Polish brand MISBHV has been given a great opportunity to show off at Milk Studios in 2017 and shows us cool 90s fashion. We must say Poland is far more interesting than other neighbour countries could even admit it is. Did you know that Poland as the only one from V4 ( Slovakia, Czech republic, Hungary, and surprise surprise …Poland) has it's own i-D magazine mutation, or that in 2018 will be issued their  first own Vogue?

There are many great talents and things going on in Central Europe, so… do not miss them! If you are interested to see a proper established fashion week in Central Europe – Mercedes Benz Prague Fashion Week should be on your list for sure. As many international journalists and buyers have already realized this part of the Europe has a big potential and drive to grow! LAFORMELA, ODIVI, ALEXMONHART are just some of the best and the most driven brands definitely worth your attention.
Yes, this region has lot of to offer in 2018 and we can't wait to see more!