One day from Paris Fashion Week
(text, photo: Michaela Metesová)
It was just a regular Friday evening, when I got a call from my best friend — Magdalena — that her sister Alice, who leads a fashion blog, wants me to join her for a fashion week. I don't have kids, neither husband or a job where I have to be since 8AM till 5PM – "Of coooooourse, I'd love to go!" 
19.06 — flying to Paris 
So on Tuesday evening, I was already waiting for my plane to Paris. I got to there in the evening and since Alice was not there yet, I met with a friend who currently works as an intern in Nina Ricci. The picture on the left is a view from her flat — so Parisian
20.06.18, 11:00 A.M. — OFF-WHITE 
— a fashion label founded by DJ and fashion designer Virgil Abloh in 2012
The level of excitement was so high, that I wake up before my alarm. ( it rarely happens, haha ) I ate small breakfast — just a croissant and coffee and started to get dressed. Alice, with who I was staying was coming afternoon, so I went to Off White by myself. It was in the Rodin Museum — cool spot. And it was Off-White — double cool. At around 10:50 I walked in — without my camera, since it was my first show, I have decided to go just me and… my phone, haha. So I got in, found my seat and was ready to see Virgil Abloh's creations. I had the first row, so I was able to take super nice pictures — take a look below!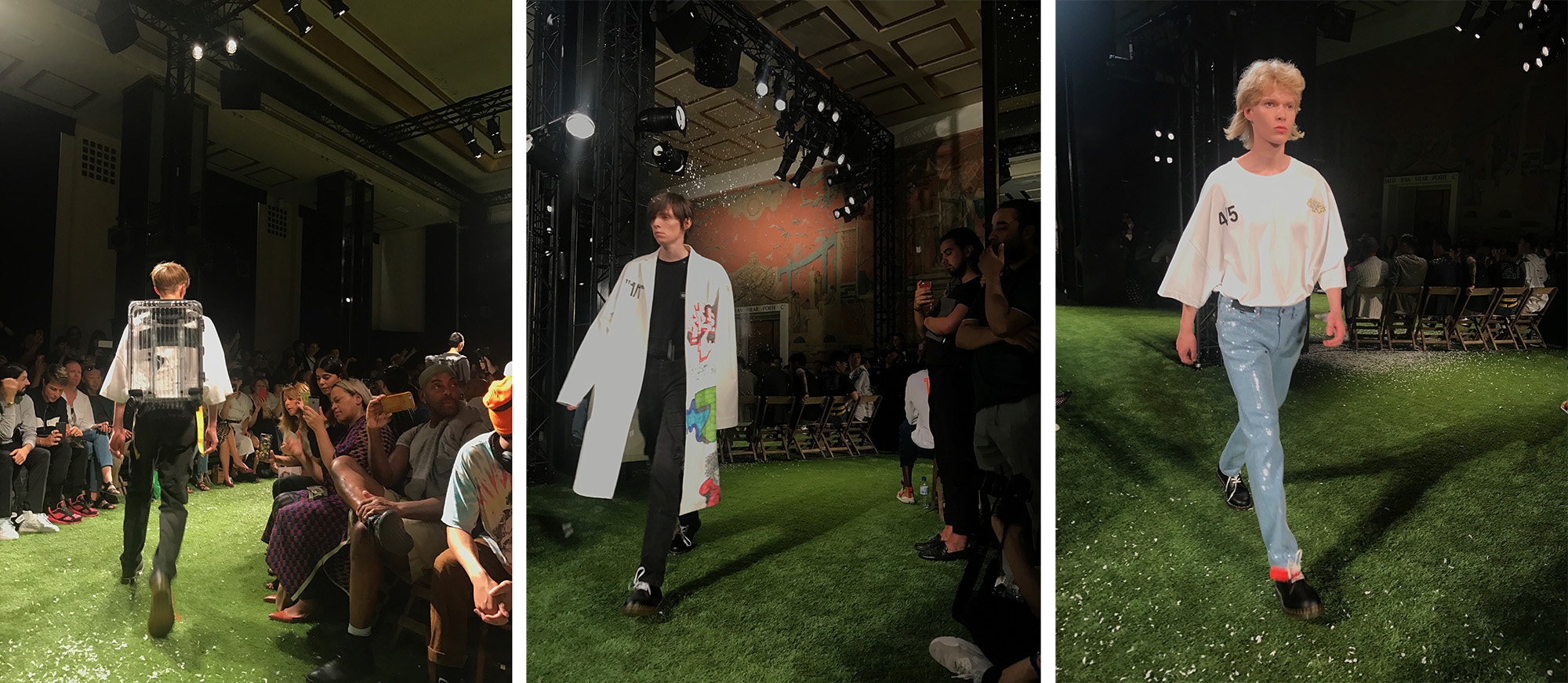 20.06.18 — coffee break and time for content creation
Afternoon, I met with Alice in out hotel in Motmartre, close to Moulin Rouge — definitely my favourite district of Paris. Perfect for pictures, not so many tourists — a little bit trashy, but still my favourite. We went to grab a coffee and discuss a plan for up coming days, which was — take pictures for her blog and social media, attend fashion show and enjoy magical Paris.
20.06.18, 22:00 P.M. — RAF SIMONS 
In the evening we were about to attend Raf Simons's show. It was kinda out of the city, so it took us a while to get there. I have decided to take my camera to do some pictures. The soundtrack for the show was this: Liaisons Dangereuses – Los Niños Del Parque Original — the vibe was super cool and everything was lighted by red lights — it felt like on a party.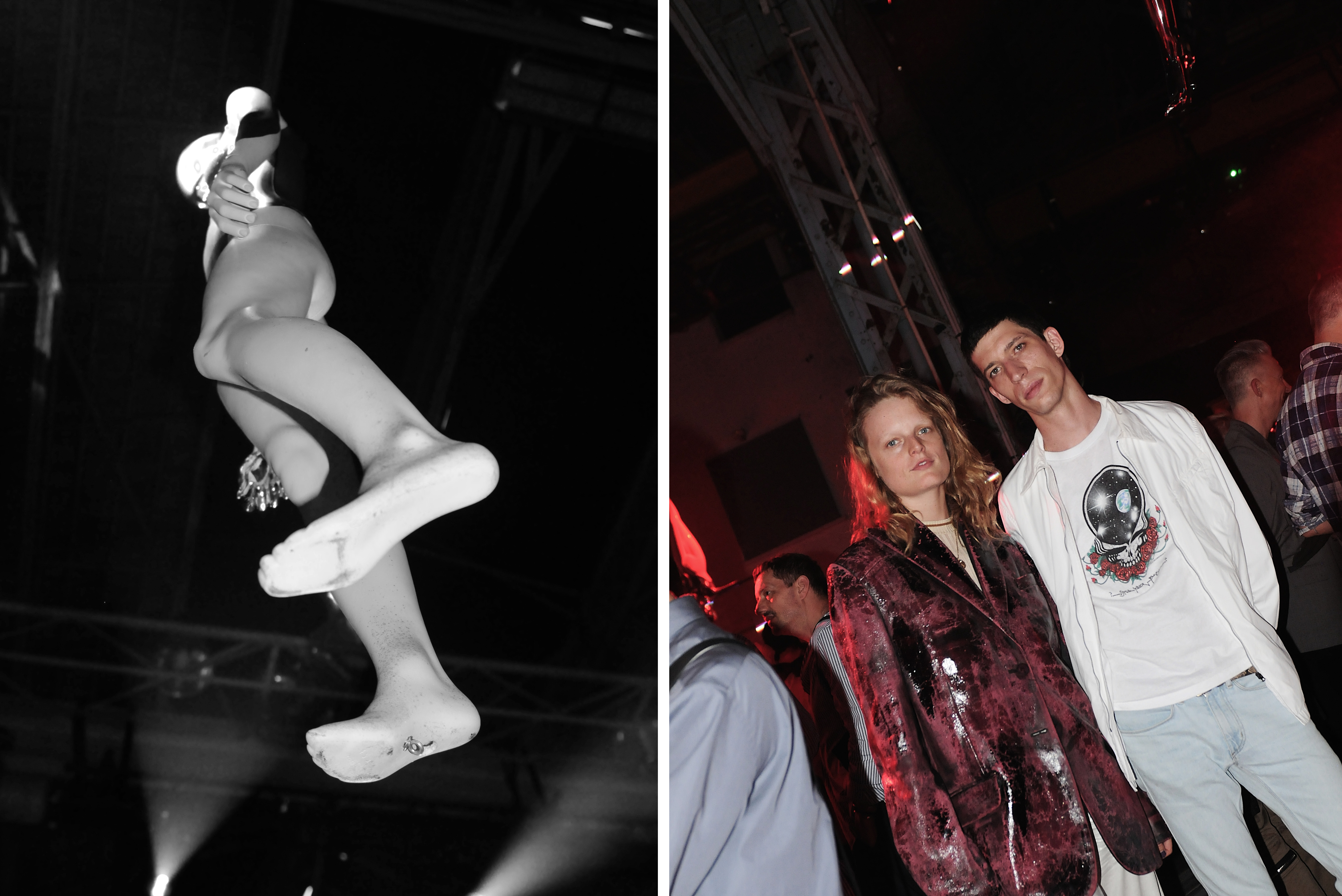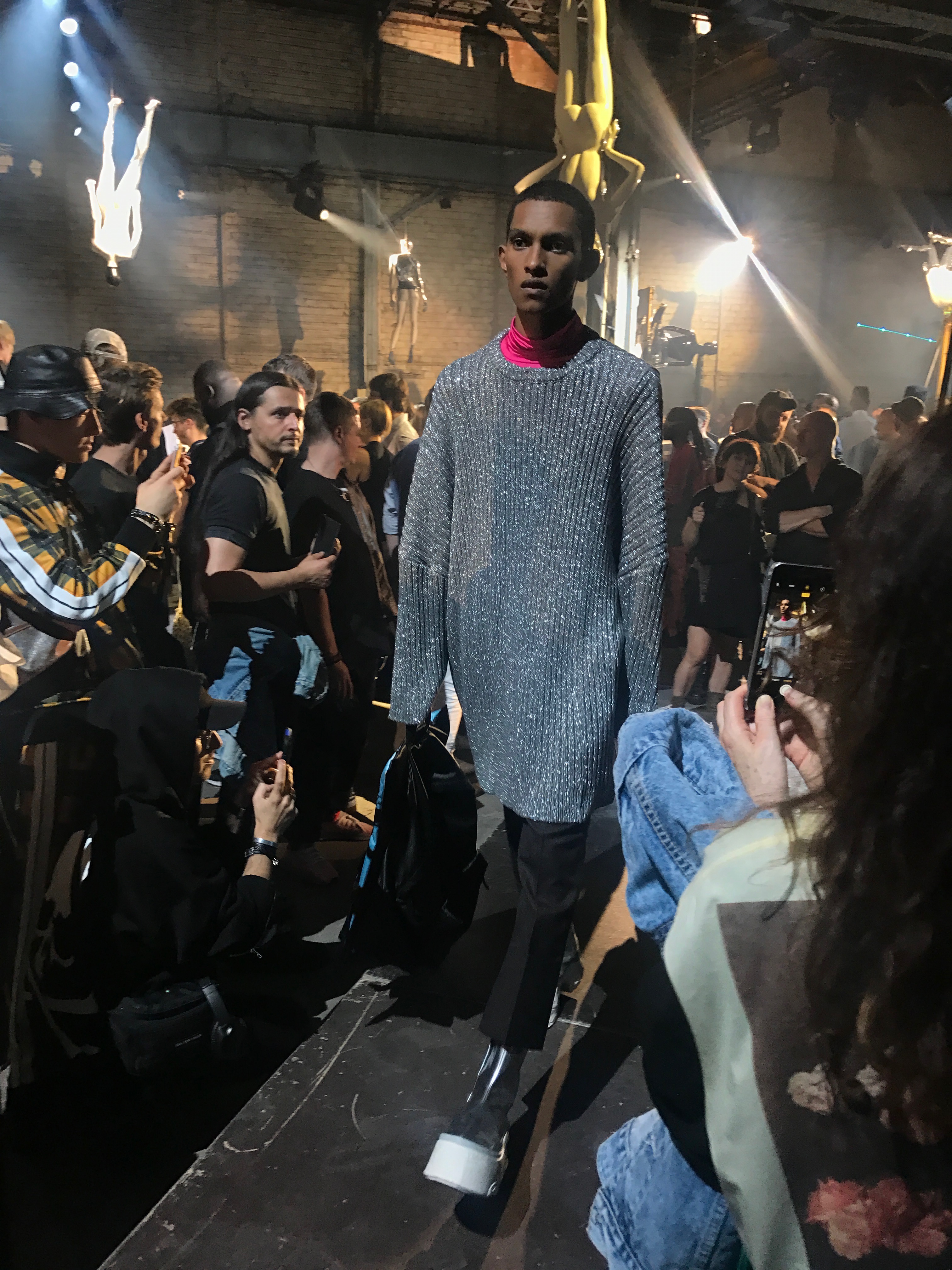 20.06.18, 23:30 P.M. — RAF SIMONS AFTERPARY
I loved the show for milion reasons ( I am Raf Simons's fan, the clothes were great as I expected and there was also an after party ) We went to the party, which looked like a rave. All the models from the show were there and I took there a few pictures — take a look below. Nina Kraviz was taking care of the music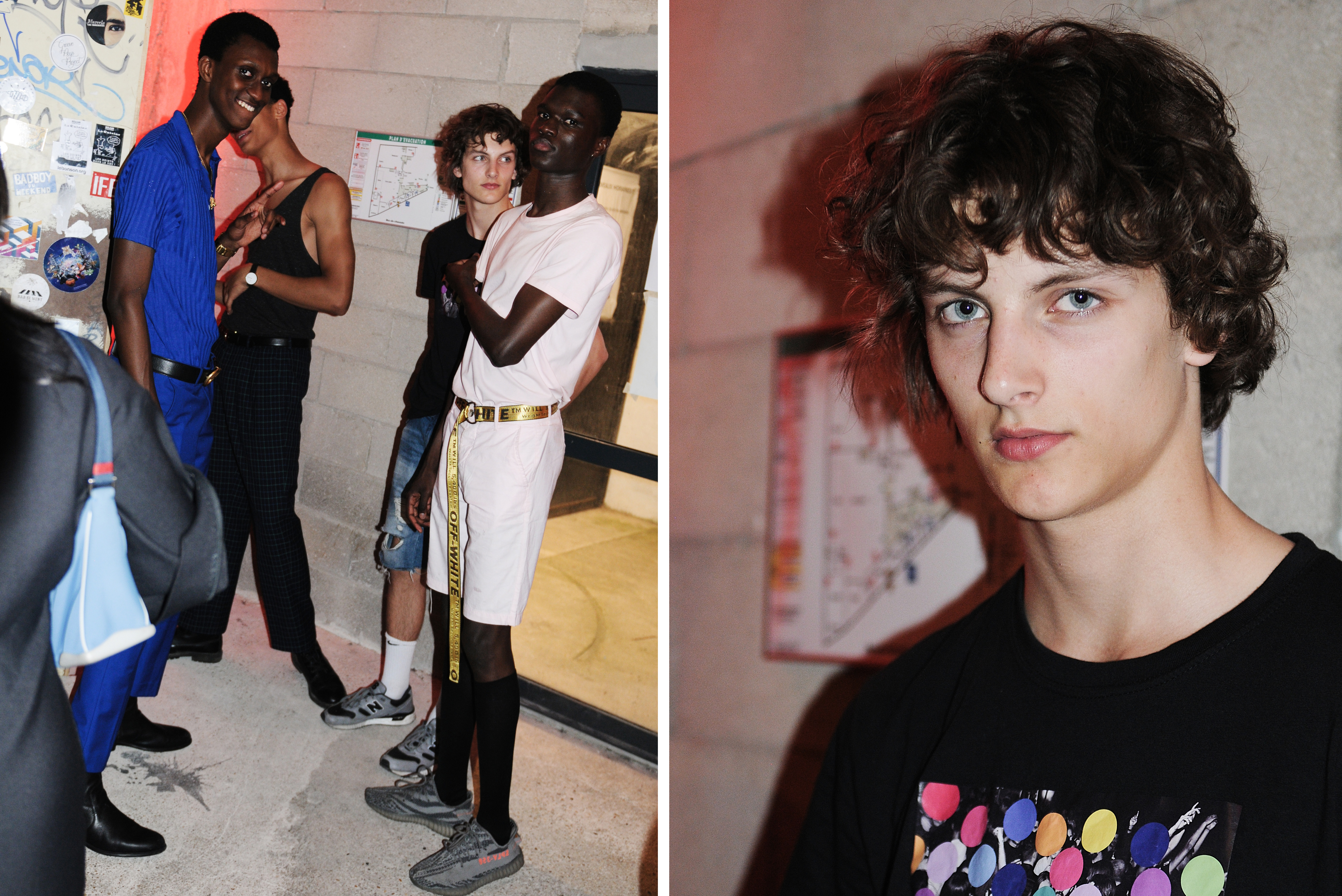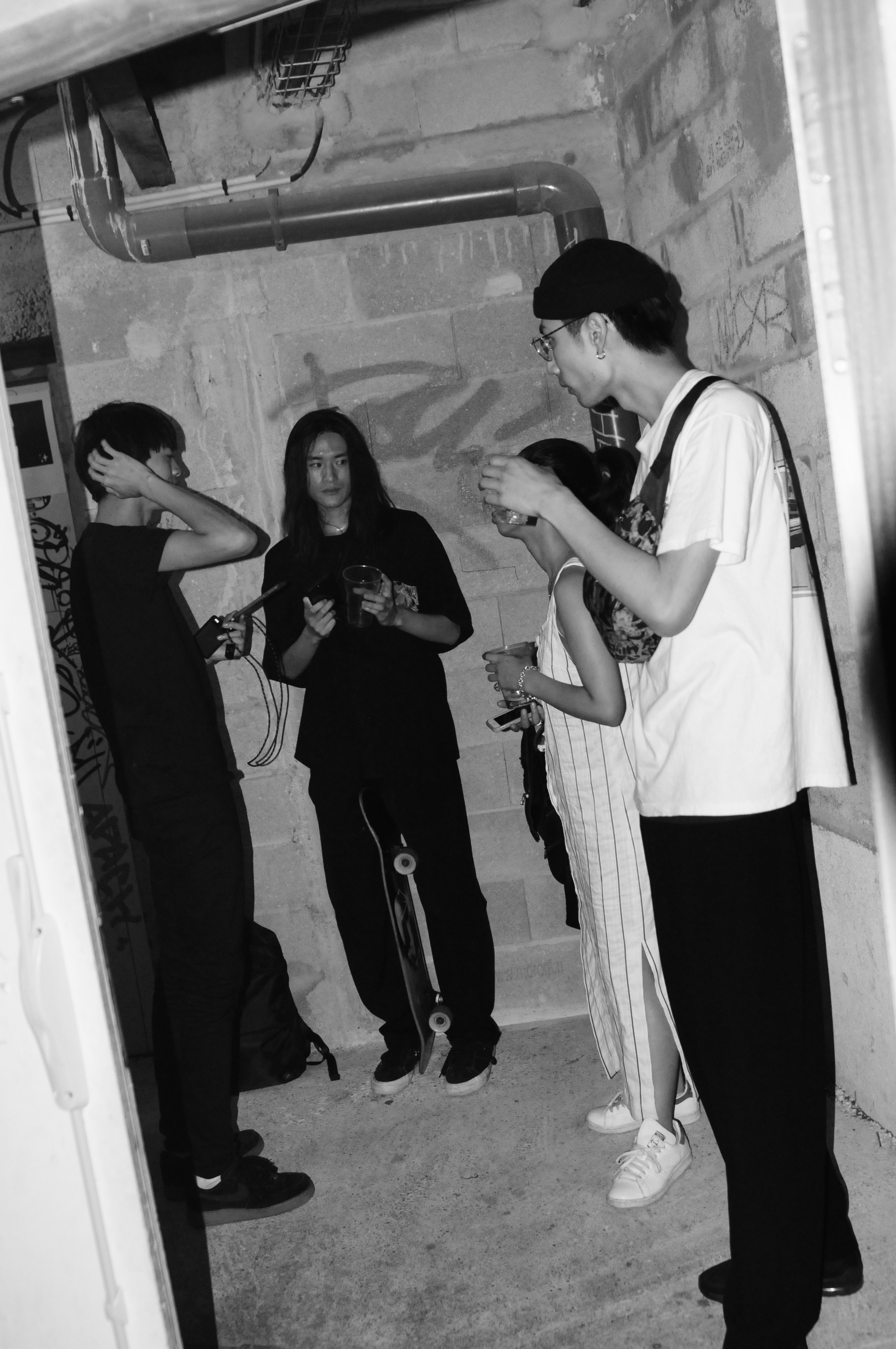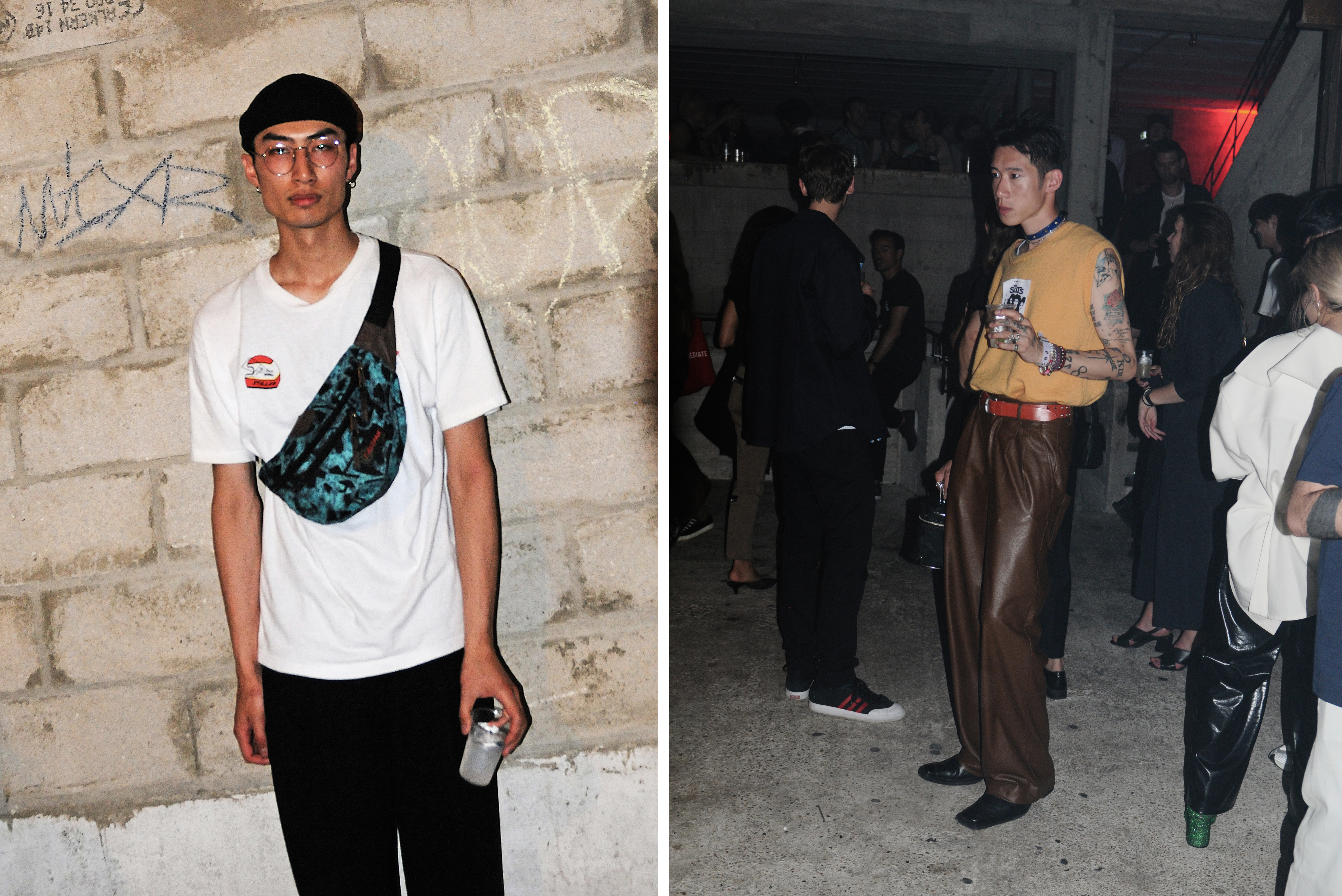 21.06.18, 02:00 A.M. — heading back to our hotel
We left the party pretty early, due to 2 facts. 1. I was with a camera, so I had to be careful with it. 2. We were about to go to another show in the morning so we decided to go back to the hotel to get enough sleep and have energy for the next day — smart choice, hihi.